View our Virtual Catalogs
Browse our virtual catalogs, then search part numbers on our website! Catalogs are fully searchable as well. If you see something in a catalog that is not listed on the website, give us a call at 800-526-4956 and our sales team can get your order placed. **Prices listed in the catalogs are outdated and subject to change.
Precision Tooling Buyer's Guide 2019
Our most extensive catalog encompassing all types of measuring tools, abrasives, hand tools, machine accessories, cutting tools, tooling components and shop accessories.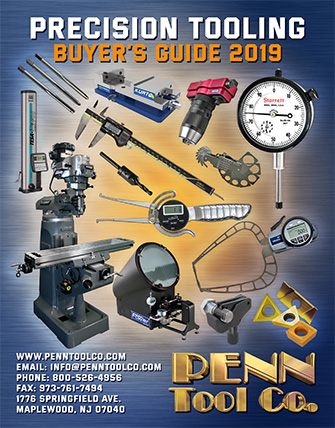 [ Download Basic PDF Version ]
---
This is our in-house made catalog featuring many of the top selling tooling products we provide for machinists and industrial shop workers. This catalog showcases a large selection of unique items across all of our tool categories.
[ Download Basic PDF Version ]
---

Paper Catalogs
*** Due to our paper catalogs now out of print and in very low stock, we are only sending out paper catalogs on an extremely limited basis.
Browse our amazing selection of products with a free paper catalog.
Fill out the form below and receive our latest product catalog by mail.
To order a product, you can enter the item number into our search, or reach us by phone at 800-526-4956.