View our Virtual Catalogs
Browse our virtual catalogs, then search part numbers on our website! Catalogs are fully searchable as well. If you see something in a catalog that is not listed on the website, give us a call at 800-526-4956 and our sales team can get your order placed. **Prices listed in the catalogs are outdated and subject to change.

Precision Measuring & Industrial Tooling 2022 Catalog
A large collection of measuring instruments, cutting tools, machine tool accessories and industrial tooling & shop supplies at great values.
---
Precision Tooling Buyer's Guide 2019
Our most extensive catalog encompassing all types of measuring tools, abrasives, hand tools, machine accessories, cutting tools, tooling components and shop accessories.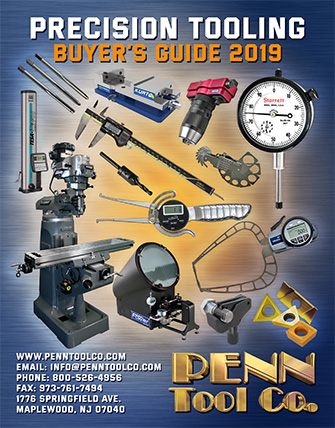 [ Download Basic PDF Version ]
---
This is our in-house made catalog featuring many of the top selling tooling products we provide for machinists and industrial shop workers. This catalog showcases a large selection of unique items across all of our tool categories.